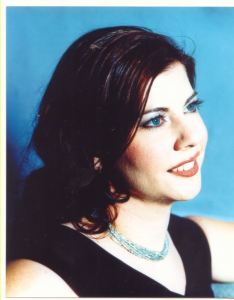 Tanith Bryce (BMus (Perf) (Syd), DipOp (Syd), LMusA with distinction (AMEB)) is a soprano based in Sydney, Australia. She studied at the Sydney Conservatorium of Music and is currently a member of Opera Australia's ensemble.
Her Opera Australia (OA) performances for 2012 include Turandot and La Traviata (Handa on Sydney Harbour), Aida and Die Tote Stadt.
In 2013, her OA performances include Carmen (Handa on Sydney Harbour) and La Forza Del Destino
Tanith is available for weddings, funerals, private events, corporate functions, and private lessons (singing, musicianship and language coaching in French, German and Italian).
Listen to Tanith singing Sheep may safely graze recorded live at Midnight Mass Sydney 2012. (mp3 3.3mb)
Director: Kurt Ison
Recorders: Karen Carey and Susan Christie
Organist: Andrej Kouznetsov
var _gaq = _gaq || []; _gaq.push(['_setAccount', 'UA-32669147-1']); _gaq.push(['_trackPageview']);
(function() { var ga = document.createElement('script'); ga.type = 'text/javascript'; ga.async = true; ga.src = ('https:' == document.location.protocol ? 'https://ssl' : 'http://www') + '.google-analytics.com/ga.js'; var s = document.getElementsByTagName('script')[0]; s.parentNode.insertBefore(ga, s); })();